General Information on the Vintage Lamps

Antique lamps come in a wide variety of styles. The most popular ones are the slag glass and Victorian kinds. In terms of leading brands, Handel, Aladdin and Tiffany are much preferred.
Their value is highly dependent on how much reproduction there is in the market. The smaller in quantity they are, the more expensive they become. We have different types of the vintage lamps.
Facts
HISTORY OF VINTAGE LAMPS
The oil lamp is the earliest known lamp in the world. It has an absorbent wick and is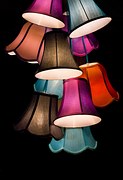 considered a simplistic vessel. It was mass produced during the 19th century. Manufacturers would usually make the burner and metal base themselves. However, they would typically buy the glass from another manufacturer. During the Victorian Era which was from the 1840s to the 1900s, candelabras and oil lamps were used together with electric lamps.
Aladdin Industries Inc. created an oil which was so bright that no other lamp could rival it. It was called the Aladdin lamp and was made in 1908. The lamp industry's biggest development happened during the end of the 1800s. It was a time when ornate glass lampshades were widely popular. Those with floral images were much sought after. This was the time when people started using lamps as a decoration, instead of just for functionality. Floor lamps and decorative tables began to be popular in the United States during the 20th century. Brands like Tiffany and Handel were at their highest peak during this time.
EVOLUTION OF VINTAGE LAMPS
Tiffany and other companies created lamp bases which were bronze and gilt-bronze. They simulated tree trunks or plants. Floral or naturalistic art glass colors were mixed with colorful glass pieces which were combined together. Tiffany lamps became so well loved which is why thousands of them were made. Today, they are considered to be very valuable.
Different Bulb types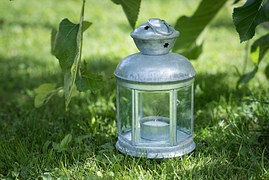 A lot of collectors consider them as their prized possessions. After World War II, mid-century lamps became much simpler, sillier and groovier. The Eames lamps were made out of metal. They had long, narrow and wavy stems. Lamps who have multiple bulbs and a swiveling neck also became popular. In the 1950s, TV lamps started to boom in the market. They were usually made out of plaster or ceramic. These lamps had a backlit decorative sculpture. They were made in the shape of people, plants and animals. Lava lamps became an icon during the 1960s and 1970s.
It was made using a combination of heated wax, dyed water and chemicals to imitate real lava imagery. Vintage lamps are seen as a collector's item because of their high retail value. They're commonly sold in auctions and in antique stores and lots of enthusiasts continue to purchase them.