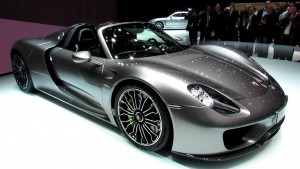 Porsche 918 is the fastest car of 2015, so far.
It is safe to say that Porsche 918 is going to hang well among competition. With that being said, back in the day people had just a couple choices when it came down to selecting a car. As of late though, cars are specifically crafted to meet the desire of the fanatics.
Some are after the comfort factor whilst others are intrigued in speedy vehicles. Of course, accessories can be assembled to a car to increase its power and speed, but automobile firms are always coming up with brand new designs and shapes. And Porche 918 definitely goes off the charts.
Let's not have our past behind us. In the year 2008, we came across Bugatti Veyron 16.4. It was by far the fastest car, and its production time frame was highly limited. It had the ability to touch 60 miles per hour mark in just about 2.5 seconds, isn't this quite astounding? Not just that, but it could also break through a quarter mile in 10.1 ticks. Here we are, it is 2015 where Porche 918 blows Bugatti away sprinting 60 miles per hour in just 2.2 seconds. While it covers a quarter mile in 9.8 ticks. To put that in nutshell, 0.3 second is nearly how long it takes you to blink. As accelerating time keeps shrinking, their deltas gain larger percentage. So it can be said that Porche has achieved its success over Bugatti in large doses.
Fun trivia: If two Porche 918s accelerate from two ends of a one mile distant tunnel, what would their finishing speed at the middle of the tunnel be? (Answer – Higher than 350 miles per hour)
It took Porsche quite a while to develop a highly competitive successor to the vaunted Carrera GT supercar, but well, finally it is here. This surprisingly does not just deal with the speed mechanics, but it is a plug in hybrid. You heard it right. Its specifications go beyond with a combined 887 horse power and 944 lb feet of torque. Its V-8 is mid mounted and the electric motors are fit at each axle.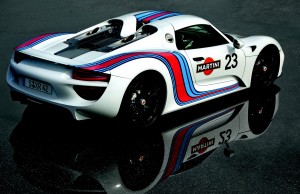 The days of Bugatti being the quickest car are over, it is about time Porsche 918 gets some praise. The handling of the vehicle is extremely tenacious. Besides, it looks exactly like a super car should. The targa body and ultra futuristic cabin makes it more than just the fastest car of 2015.…