Communication plays a critical role for many businesses today. There are many modes of communication today. For instance, one can use word of mouth, emails, social messaging app or even telephone calls. From these options, a telephone system is an invaluable asset in any sales plans. Most customers prefer using this option since it is convenient and quick. Unfortunately, there comes a time when time constraints and other technical issues make it impossible to respond to calls made by the customers. In this regard, it is wise to have an automated and interactive voice over.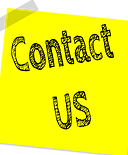 The essence of having an interactive voice recording (IVR) is to provide your customers with an automated response to their concerns. For instance, you can have a message that immediately notifies the caller of your unavailability or one that provides them with several assistance options to choose from. Well, you can consider recording or use an employee's sound for your voice overs. However, working with a professional can be a better option.
Voice Recording Options
Do you need an IVR? What exactly do you want? Well, this is where the journey starts for most people. As such, it is prudent to look into what your business needs. You can consider having a message on hold recording, voice prompts, an auto attendant or even simple greetings. There are various types of phone records. Here are some popular options to consider.
Message on Hold
This message is played to a customer that is waiting on the line. This message is played when the attendant is serving another customer or when the representative serving them has placed them on hold. These messages are played in a loop to ensure that the message starts all over again when it ends until the representative can serve the customer.
Voice Prompts
Voice prompts are IVR recordings that meant to guide the customer to their appropriate destination. They are usually greetings, followed by navigation instructions.
Voice greetings
Voice greetings are meant to personify the representative just in case he or she is unable to pick the call. They are typically short and direct. In most instances, they greet the customer and notify the client of the unavailability of the customer representative.
As much as phone recordings for phone systems can be done in-house, working with professionals from On Air Audio Studios Inc is even better. With them, you are assured of unique, clear and professional online voice over recordings. In a world where the image of the business is vital, the services of these professional will work to your advantage.…